There were nearly 5 million English language learners in US public schools in fall 2015, according to the most recent available data from the National Center for Education Statistics. This represented 9.5% of US public school enrollees, an increase from 8.1% in 2000.
English language learners (ELLs), a broad term that refers to students with limited English proficiency, are a diverse group from many different states and native language backgrounds. The educational experiences of ELLs also vary greatly across the country, as states and schools differ in how to identify ELL students and in how to teach them. Regardless of approach, ELLs represent a growing part of the US student body.
Here are six facts about English language learners in US public schools.
1California has the highest number and share of English language learners. The more than 1.3 million ELL students in California made up 21% of the state's total public elementary and secondary school enrollment in 2015, around double the 9.5% nationwide share. English learners made up 10% or more of the student body in seven other states, many of them in the Southwest: Nevada (17%), Texas (17%), New Mexico (16%), Colorado (12%), Alaska (11%), Kansas (11%) and Washington (10%). States with the lowest percentages of English language students included Mississippi (2%), Vermont (2%) and West Virginia (1%).
2Spanish is the most common language spoken at home for ELL students, but not in all states. Roughly three-quarters of students with limited English proficiency in US public schools (77%) said they spoke Spanish as their primary language at home in 2015, making it by far the most commonly reported language, according to the US Department of Education. The remainder spoke a wide variety of languages, including Arabic, Chinese and Vietnamese (each spoken by around 2% of all English language learners).
While these are among the most common languages ​​spoken at home, ELL students in the US speak more than 400 languages, many with large pockets in certain states. For example, Hmong is spoken by relatively large shares of ELL students in Minnesota (16%) and Wisconsin (15%).
3Cities are more likely than rural areas to have students who are English language learners. These students made up 14% of total public school enrollees in city school districts in fall 2015, compared with just 4% in rural areas. Districts in suburban areas (9%) and towns (6%) fell in the middle. Districts located in an urban city with a population of 250,000 or more had the highest share of ELL students (16%).
4Most English language learners are in elementary school grades. In 2015, two-thirds of ELL students (67%) were in grades K-5, while just one-third (33%) were in grades 6-12. Looked at a different way, 16% of kindergartners were ELL students, compared with only 4% of 12th-graders. Many students are identified as English language learners when they enter elementary school but gain enough English language ability in upper grades to be reclassified as proficient.
5A majority of public school districts in the US have English learners in high school. Although ELL students tend to be in elementary school, 62% of public school districts in 2015 had at least some high school English learners. Nationwide, the US had nearly 800,000 high school ELL students, according to a separate NCES survey on programs and services for high school English learners. Although most districts have high school English learners, many districts only have a few ELL students in high school: Half had 10 or fewer English learner students, while half had 11 or more.
6Most US public school students with limited English proficiency are US citizens, according to estimates from the Census Bureau's 2016 American Community Survey. Among public school students ages 5 to 17 who report speaking English "less than very well," 72% were born in the United States, compared with 28% who were foreign born.
Yet the latter group also includes students born abroad to American parents and naturalized citizens. Only 23% of limited English proficiency students ages 5 to 17 are not US citizens. Older public school students are more likely to be noncitizens. Around a third (32%) of limited English proficiency students in grades 6-12 are noncitizens, compared with 17% of students in grades K-5.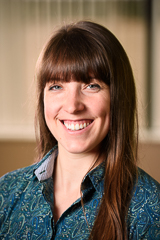 Kristen Bialik is a former research assistant at Pew Research Center.
Alissa Scheller is an information graphics designer at Pew Research Center.
Kristi Walker is a former interactive designer at Pew Research Center.