Cal State Fullerton has received a $5 million grant from the US Department of Education to collaborate with nine local community colleges to support transfer students in science, technology, engineering, and mathematics (STEM) fields. Funding for Project RAISER (Regional Alliance in STEM Education Refined), will allow the continued operation of Project RAISE, the STEM transformation support program that enables community college students to conduct research at CSUF and helps facilitate the transition to university for STEM transfer majors. Project RAISER will also provide internships and research preparation programs as well as support and peer advisors to provide advice and guidance to STEM transfer students.
Working in collaboration with nine community college partners, the CSUF College of Natural Sciences and Mathematics, and the College of Engineering and Computer Science, this scholarship will ensure that students' learning opportunities are aligned with the skills needed to meet workplace needs. The grant is supervised by Principal Investigator Megan Drangstveit, who also administered the RAISE Project grant, and Co-Principal Investigator and Associate Dean of the College of Engineering and Computer Science Sang Joon Oh.
The new scholarship will host the 2022 Undergraduate Research Experience, an eight-week paid research program for community college students. The community colleges participating in the new scholarship are: Citrus, Cypress, Fullerton, Golden West, Irvine Valley, Orange Coast, Saddleback, Santa Ana, and Santiago Canyon Colleges.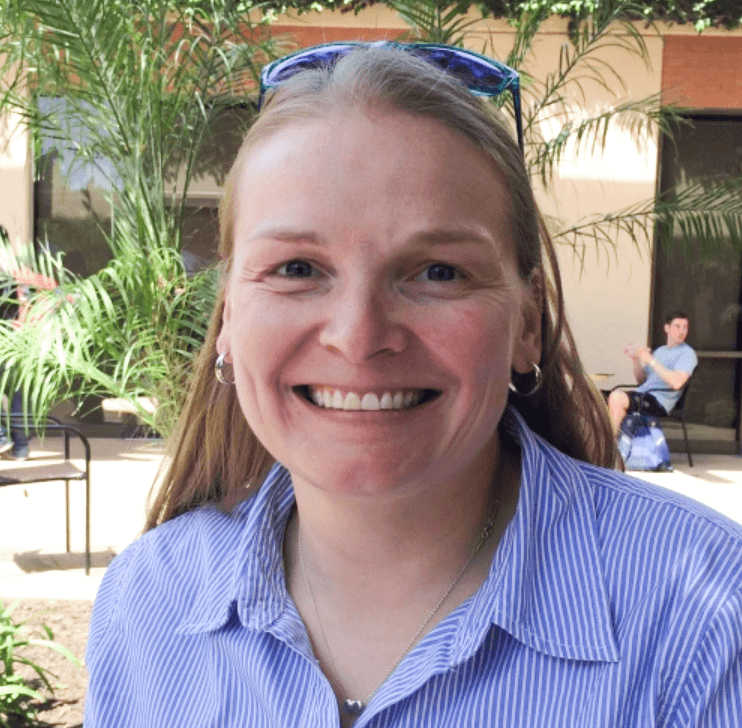 "Students who are or may be interested in science, technology, engineering, and mathematics (STEM) careers should take advantage of this excellent opportunity, as it helps with their adjustment to the university, as well as preparing them in practical and intellectual ways for future career endeavors," said Drangstveit. "Our students are doing exceptionally well. We know that Community College students may be anxious at first because they haven't taken many STEM classes in the upper division, but we want them to know that we are excited to work with them in that capacity, and help them transition into the Titan family. ."
Research options that students have explored in previous summer research projects include topics such as working with drones, tidal fieldwork, Alzheimer's disease research (from a chemistry perspective), how to develop and analyze computer-based information, and more.
Cal State Fullerton faculty work with select groups of students, assign readings and courses, meet with students, and conduct research projects at CSUF throughout the program. Students have the opportunity to work closely with CSUF faculty, giving them a strong foundation for future research engagement, graduate school, and STEM careers.
"Last year, we interviewed 82 students and selected 32 participants," Drangstveit said. "This year, we expect more students to be interested in participating as we return to in-person activities. As we interview potential participants, we try to identify projects they might be interested in and match them with approximately 20-25 faculty members who are excited to work on research with students ".
The RAISE project staff works closely with fellow community college colleagues to make the transition to a four-year institution as smooth as possible. The program also employs peer advisors in STEM disciplines to work with community college students.
"We have 12 peer counselors who help move students by providing advice and guidance," Drangstveit said. "Students often respond better to their peers than faculty or staff, and are often not afraid to ask questions of those going through similar changes. Our peer advisors serve as the first point of contact for new transfers at CSUF and share their experiences. We host a variety of activities for transfer students STEM to help them learn about the new campus, explore resources, succeed at CSUF, and explore training and research options to prepare for life after graduation.Project RAISER will allow us to build on the successes of Project RAISE.
"RAISE and RAISER provide the opportunity for students to conduct research in CSUF laboratories and learn what it's like," she continued. They are often invited to attend conferences and when faculty publish their research, students are often credited as authors of their work. About a quarter of students end up enrolling at Cal State Fullerton. Some did not plan to come to CSUF but after their summer research experiences, they discovered all that CSUF had to offer. This is a way in which the university can make a significant impact on transfer students in STEM fields."
Project RAISER is expected to be funded through 2026. For more information, visit the Project Raise website.