Free, genuine peer-to-peer advice that takes us as you find us and leads to truly impactful change? Yes, please, says Michelle Shaw
Free, genuine peer-to-peer advice that takes us as you find us and leads to truly impactful change? Yes, please, says Michelle Shaw
Michelle Shaw
Chief Executive Officer, University of Wolverhampton Multiplex Academy Secretariat
February 3, 2022, 5:00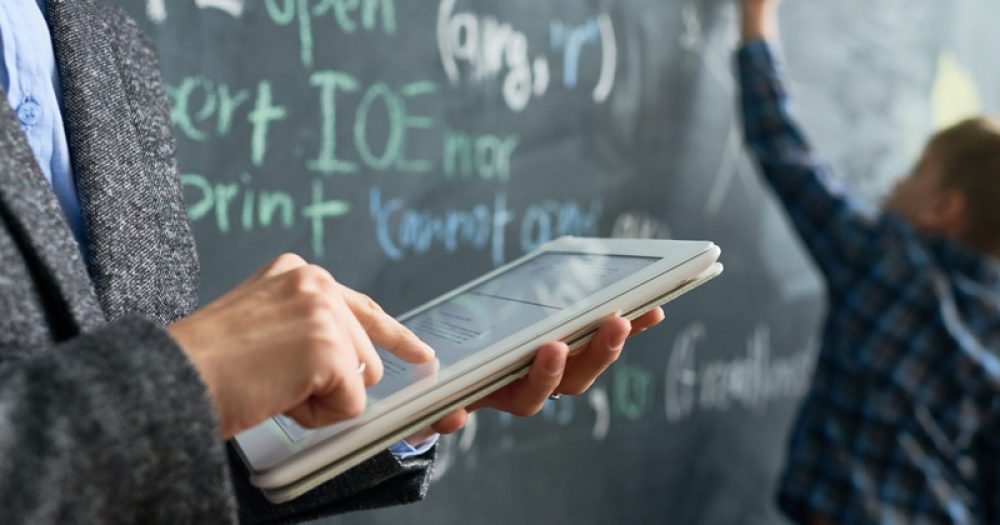 At the start of the first shutdown, as we all relayed our online learning, we quickly realized some real and potential issues. We knew we could use some experts. But like any other school at the time, there was already enough work and the last thing we needed was for someone to come and say, 'We're the experts, and that's how you should do it'.
What we wanted was an audit, followed by step-by-step advice based on our starting point and desired destination. Our trust consists of ten elementary schools and two high schools. We share ideas and learn from each other all the time. So we know the value and power of good advice and support. However, we hesitated, because getting someone's opinion on what to do or how to act is always a bit scary.
That's why we all instinctively prefer to receive advice from someone who gets us, someone who is immersed in our broader spirit and practices. But we also know that the best advice often comes from asking a broader network and including diverse perspectives and experiences. It's a difficult balance to strike, and in my opinion, which is why many of the schools that could benefit from it have not yet taken advantage of the EdTech Demonstrator Schools program. Many of the experiences of school improvement initiatives have missed this balance.
But in the end, when you know you can do better, you have to be open to changing your ways. As Einstein famously said: "Everyone sits in the prison of his own thoughts; he must open them." So we took the leap, and the advice we got from Pheasey Park Farm, an EdTech Demonstrator, was everything we could have hoped for. We have transformed student learning, and our improved assessments at Ofsted validate this decision as part of our broader strategy.
During Pheasey's audit, we took the opportunity to reconsider our IT provision. Replacing old laptops and working with our local authority to install a super-fast broadband connection was the least of it. It goes without saying that the resources must match the quality of teaching and learning we expect. So now everything students and staff do is faster, more efficient, and more flexible.
But software and hardware are nothing without skilled people using them. Pheasey helped us step back and assess how we can make the most impact and give teachers the information and tools they need, and it changed the rules of the game! We have worked to ensure that the education of our teachers aligns with that of our pupils, and we have made professional development an integral part of our plan for improvement.
And it didn't stop there. It's the last thing we've really come to expect from an education technology audit, but Pheasey's advice has not only improved the day-to-day management of our schools, our expenses and teaching quality across the fund; It even fueled our own protection review. This means that when our students have to work from home, we have been able to continue to keep their mental health and well-being at the heart of our work with them.
The pandemic has been and continues to be the most challenging time for schools. No wonder so many of my fellow teachers are rushing just to keep their heads above water. In this case, and with a full return to distance learning now seeming highly unlikely, I fully understand why educational technology seems of the least interest to anyone at the moment.
But I find myself driving confidence in the beautiful and wonderful niche of seeing where we're headed, not just through our technology infrastructure but more broadly as an organization.
This is a privilege, and one I owe to the wonderful supportive partnership with Pheasey made possible thanks to the Edtech demo.
Best of all: It's fully funded.
There is really no obstacle to getting transformative advice. And I highly recommend that you do it while it's still available.
To find out more about the EdTech Demonstrator School fully funded by the Department of Education, visit edtechdemo.ucst.uk
.