Deloitte Singapore and United Women Singapore initiative that supports the development of young leaders
Singapore Management University (SMU) students have criticized half of the ten winners of the inaugural SheXO Young Leaders Challenge, an initiative designed to focus on diversity and inclusion in the Singapore workplace.
The five winners of SMU are Anagi Fernando (Year 4, School of Economics); Brenda Wang (Year 4, School of Social Sciences); Lai Siu Bing (4th year, Faculty of Social Sciences); Salin Yap (Second Year, Lee Kong Chian Business School) and Yeo Zhi Ning (Second Year, Lee Kong Chian Business School). our end!
The challenge was open to female students enrolled in any undergraduate program at a Singapore university, candidates participate in their individual capacity to suggest a solution to the challenge question based on the topic. The aim of this challenge was to nurture and inspire young women, giving them a head start in their leadership aspirations before they enter the workforce.
From the 59 entries received, ten winners were selected based on their analysis and solution to the challenge question "If you were a leader today, how would you improve commonly used practices to promote gender diversity, inclusion and equal opportunity in Singapore's corporate organizations today?", and their presentations on the tour Final of arbitration. Candidates were encouraged to consider, but not limit their analysis and solutions to the following areas of gender diversity and equitable representation in office and leadership roles; Workplace discrimination, bias and fairness in employment.
At the Virtual Awards Ceremony on December 14, 2021, the winners received a paid internship with either Deloitte or with a SheXO Young Leaders Challenge (SheXO YLC) supporting organization and mentorship with an experienced businesswoman from the same organization. They will also receive a cash prize and will have access to networking opportunities at Deloitte events.
The judges were really impressed with the challenge participants. Ms. Sheila N.G., Chief Financial Officer of Raffles Medical Group and mentor to SheXO YLC, said, "I was impressed by the diversity and nuance of the research on the topic of the presentation. All participants were very willing and articulated clearly. It is important to nurture young people, especially women, to aspire to positions Leadership as they advance in their careers I urge all young people, especially women, not to be bound by notions of gender as they advance in their careers, regardless of the industry they work in.
Ms. SEAH Gek Choo, SheXO Program Director at Deloitte Singapore, congratulated the winners and said: "It was a pleasure to witness the fire and enthusiasm as they enthusiastically shared their vision for a future without prejudice or discrimination. They have demonstrated their leadership potential and we hope these young women build on this momentum and support Other young women who aspire to make an impact that benefits society and the economy. This will certainly be an important step toward creating a pool of young leaders, and opening doors for them to have a more diverse voice in many organizations."
When asked about their motivation for participating in this challenge, Brenda Wang said: "I have always been someone who has been interested in gender inclusion and empowerment, but it was only after taking several modules in the disciplines of politics, law, economics, public policy and public administration, including gender politics and social stratification, where I had the opportunity to think more deeply about gender diversity and inclusion and discuss it with my colleagues. SheXO YLC was a great opportunity for me to pursue my interests in gender issues while challenging my writing and presentation skills." She added that her case analyzed the state of diversity and inclusion between Gender in Singapore, including major workplace challenges in Singapore and programs implemented by corporate organizations to address this issue. Based on her analysis, she identified three solutions companies can take to better address gender diversity and inclusion, namely: (1) using AI technology to make hiring processes more equitable, (2) including gender diversity and inclusion as KPIs, and (3) Implementation of platforms for guiding women to men.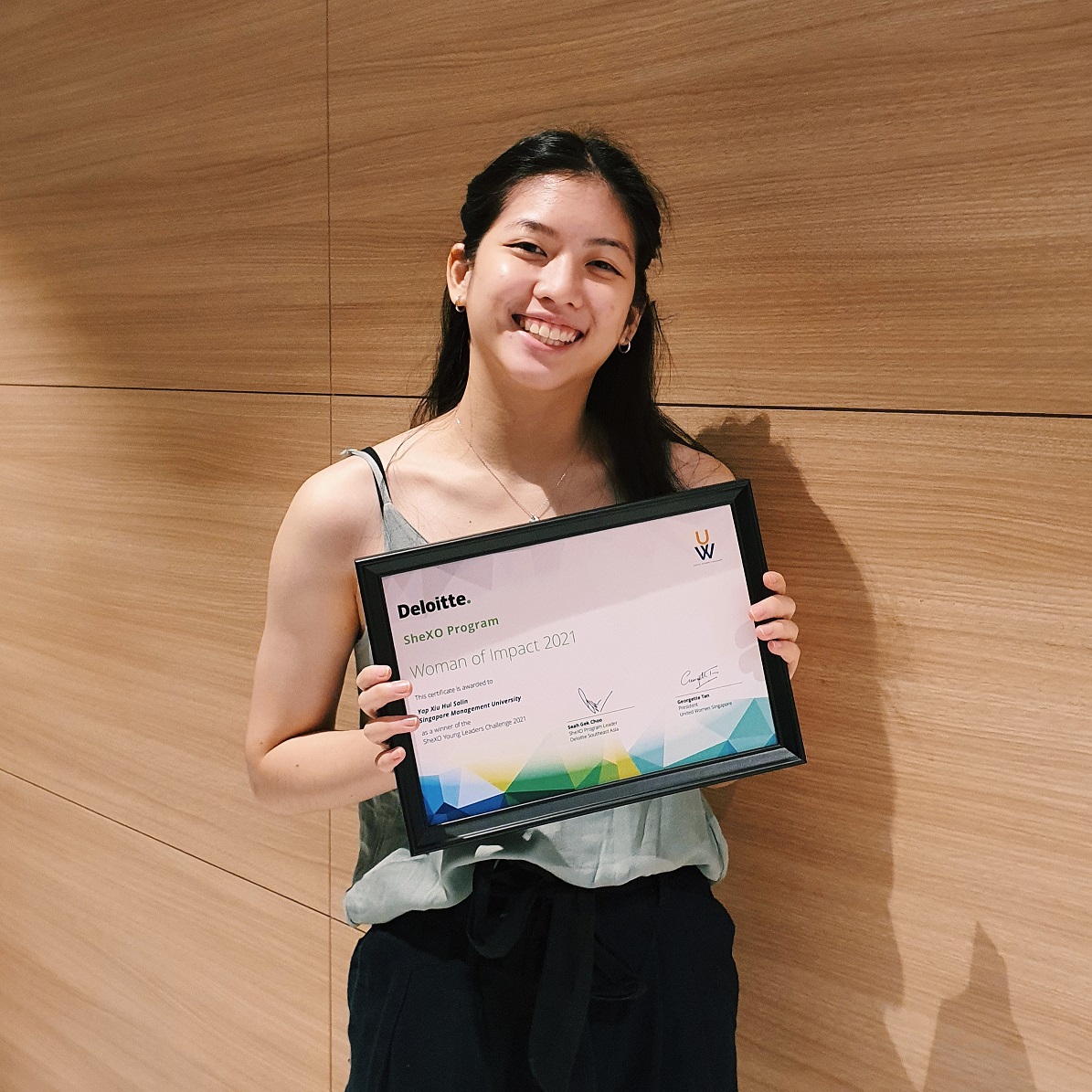 For Salin Yap, this was her first time participating in a case challenge and she appreciated how well organized and accessible the challenge was. "During my college journey thus far, I have drawn a lot of inspiration and leadership from my classmates, especially the amazing women around me. This motivated me to say yes to the opportunities I had to challenge myself personally. As cliched as it may sound, saying yes and taking the challenge head on afterwards will pay off. great loyalty to the individual."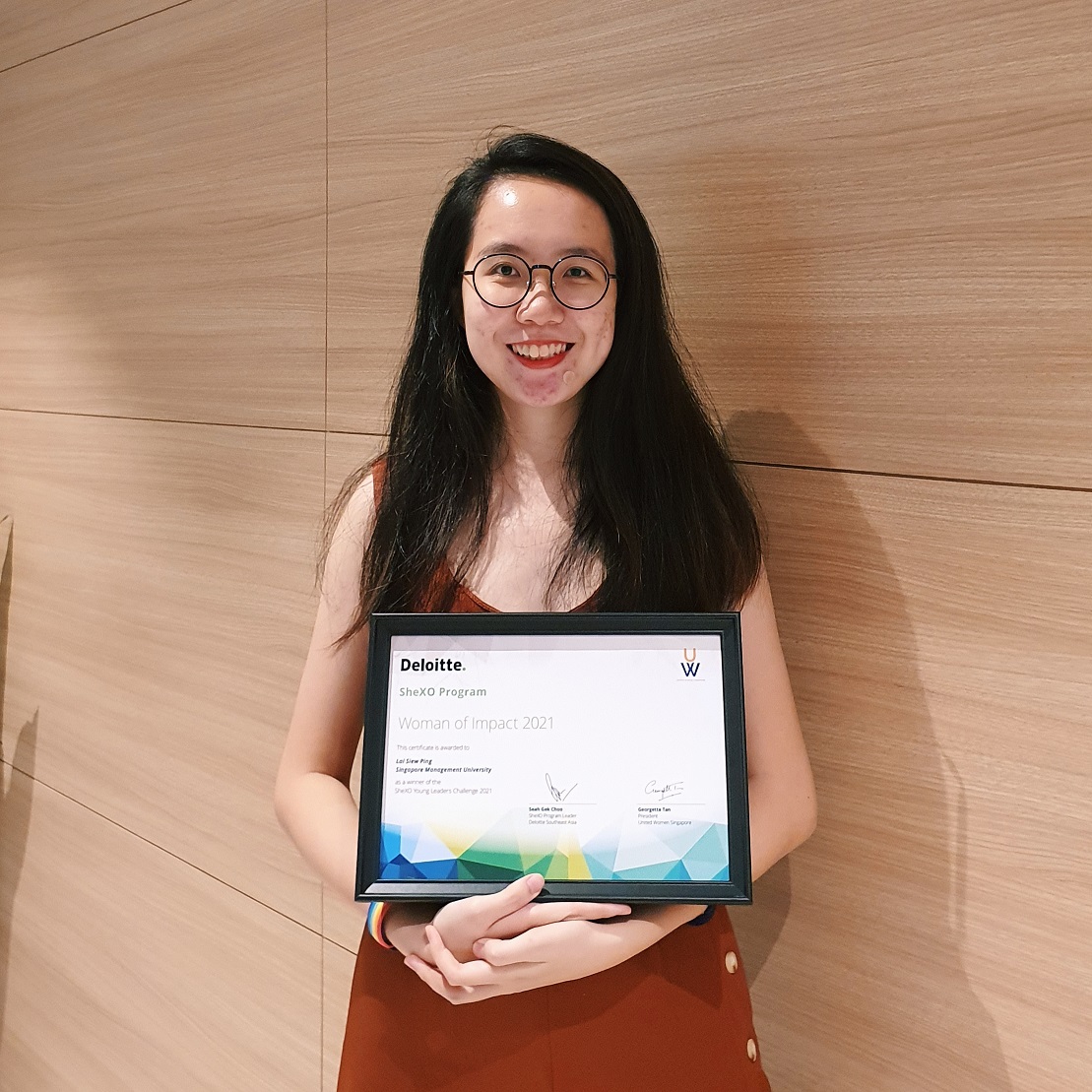 For Lai Siew Ping, the challenge of creating a more diverse and inclusive workforce resonated with her and this was a major reason for her to come up with a proposal with recommendations to address these issues. "I believe that these issues will become more pressing over time as Singapore becomes more interconnected and therefore more diverse with the world. However, the measures currently available have barely scratched the surface in creating a workforce in which everyone can feel comfortable and want to work." She had three main recommendations: (a) ensuring a fair hiring process (for example, blind hiring practices where non-job standards would be disclosed only when necessary; (b) creating a workplace environment in which anyone would feel comfortable; (c) ) Representation in leadership positions (i.e. men and women on equal terms as well as LGBTQ representation).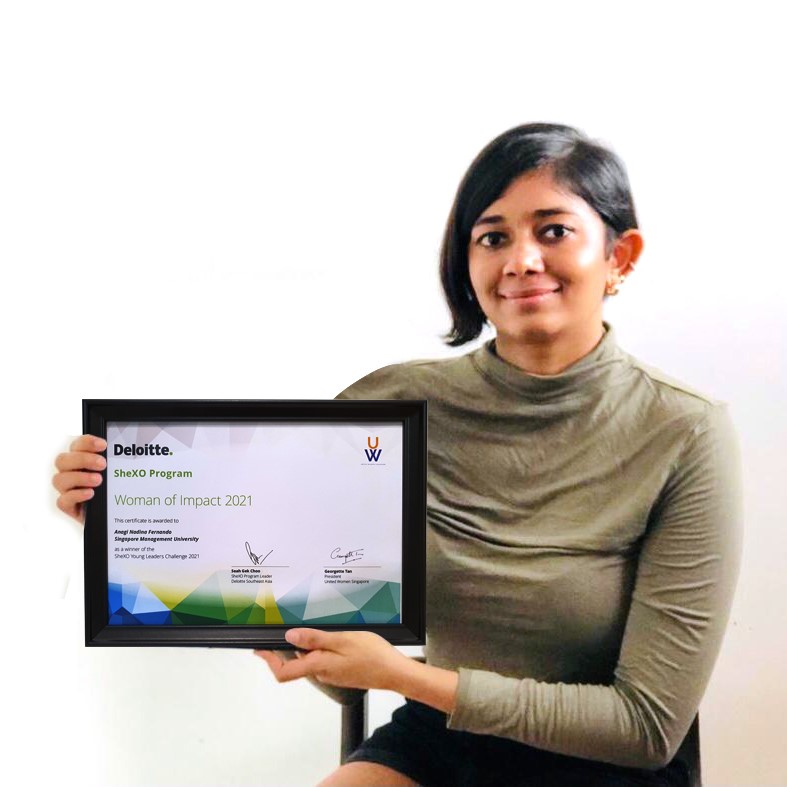 Panaji Fernando said: "As an international student from Sri Lanka, issues of women's empowerment and gender equality are close to my heart, having witnessed the gaps that exist in both developing and developed countries.
"While researching this challenge, I was shocked that there are still penalties for maternity and vertical segregation in our society. My solutions have highlighted the need for organizations to focus on creating systems that celebrate and promote gender equality and inclusion in order to bring about long-term and sustainable change. I am very excited and humbled by this. I am looking forward to training and mentorship opportunities. I am eager to get advice and guidance to start my career, and I aspire to join an organization where I can contribute and add value; to challenge standards and help create a more inclusive workplace culture" added Anaji.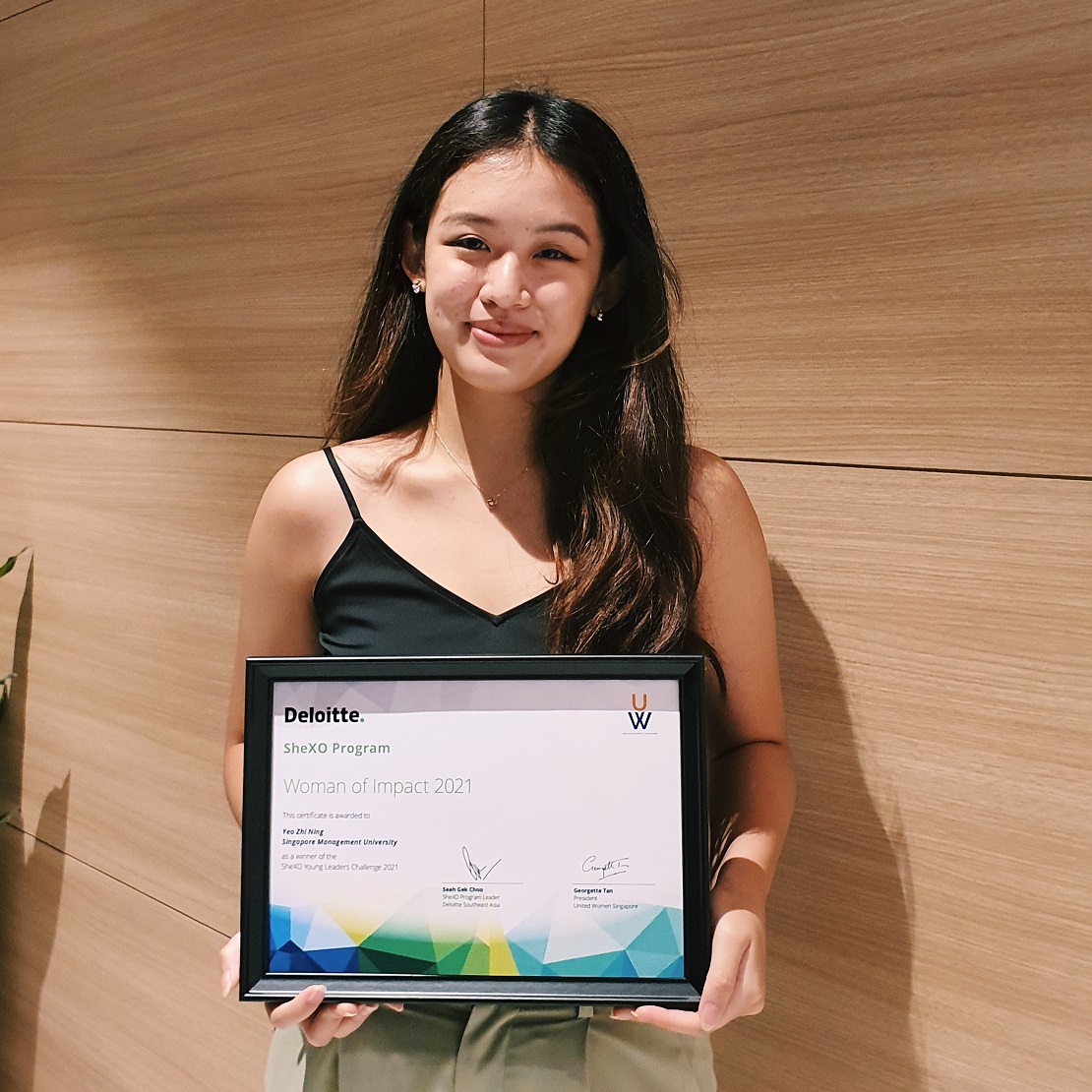 For Yeo Zhi Ning, "I aspire to help create a healthy environment for growth no matter where I work. I hope to be able to make a change by speaking out about D&I issues that affect so many. This was the first case I was involved in, and I thought it was It will be a good opportunity to get out of my comfort zone and try something new. I was very happy and surprised to hear of my victory, and I am very excited about the upcoming training and mentoring. This is a great opportunity, and I am looking forward to growing under the guidance of my mentor."
Congratulations to these five undergraduates who made SMU proud!