North Carolina's two flagship public universities offer their top merit scholarships to students who are looking for more than just a tuition-free route through college.
Each year, high schools around the state nominate their most promising seniors for the Morehead-Cain Scholarship at the University of North Carolina and the Park Scholarship at NC State University. Nominees compete with more than 2,000 others, including international students, through several rounds of interviews and selection activities.
Last month NC State named three Moore County students among the 112 finalists for the Park Scholarship: Union Pines senior Nathan Auman, Molly Smith from North Moore and Pinecrest's Ethan Spain. Prospective scholars participated in final selection activities this past weekend.
Waiting for the decision in early March could be a nerve-wracking experience for Smith, since NC State and the Park Scholarship are second-to-none in her preferences.
She does have a viable fallback plan, though: the Morehead. Molly was the only student from Moore County to be named a finalist for the UNC scholarship and recently learned she had been awarded one of the coveted slots for the class of 2026. Of the 160 finalists, fewer than half were awarded the elite UNC scholarships.
Throughout the process for both programs, scholarship alumni and university faculty try to get a complete picture of each candidate: their academic achievement, leadership potential and personal integrity. It's those traits that the scholarships exist to develop, and not just through college classes.
The Morehead-Cain and Park programs both push students to engage with real-world challenges, from affordable housing shortages in Durham and Goldsboro to transportation infrastructure in Seattle. The Park program develops scholars' leadership through a four-year academy that begins with a freshman retreat in the Blue Ridge Mountains and ends with a senior year retreat in Colorado.
Morehead scholars have access to funding for independent research, internships and international study.
Space in both programs is reserved for students who can demonstrate that they've made the most of the opportunities available to them in high school. At North Moore, Molly is the executive student body president, a marching band captain and poised to be valedictorian of her graduating class. She also works part-time at Harris Teeter and in her free time volunteers with the National Alliance on Mental Illness.
She's drawn to NC State in particular based on the strength of its environmental science program, but she also plans to attend law school after college.
"I love the campus and Raleigh in general. My older sister attends NC State so it is impossible not to feel at home everytime I step onto campus," she said.
"I am drawn to environmental and political science by a passion to help the world around me, and hopefully play my role in fixing problems that plagued a large portion of the world."
The students she's met throughout the selection processes for the Morehead and Park scholarships have similar resumes. Wherever Molly spends the next four years, she's now confident it will be among other students who are dedicated to hard work and service.
"I am so thankful for the opportunity to meet so many people competing for both scholarships. I have noticed one common factor in most of the students I have met: a genuine care for people," she said.
"We all want to move on from high school and continue many different service projects and help both the communities we are in and larger ones. I also noticed that even though we were one another's competition, we all encouraged one another rather than try to put someone else down to better ourselves."
Union Pines' Nathan Auman has also followed multifaceted ambitions to within grasping distance of a full college scholarship. Nathan plans to study engineering, which initially drove his interest in the Park.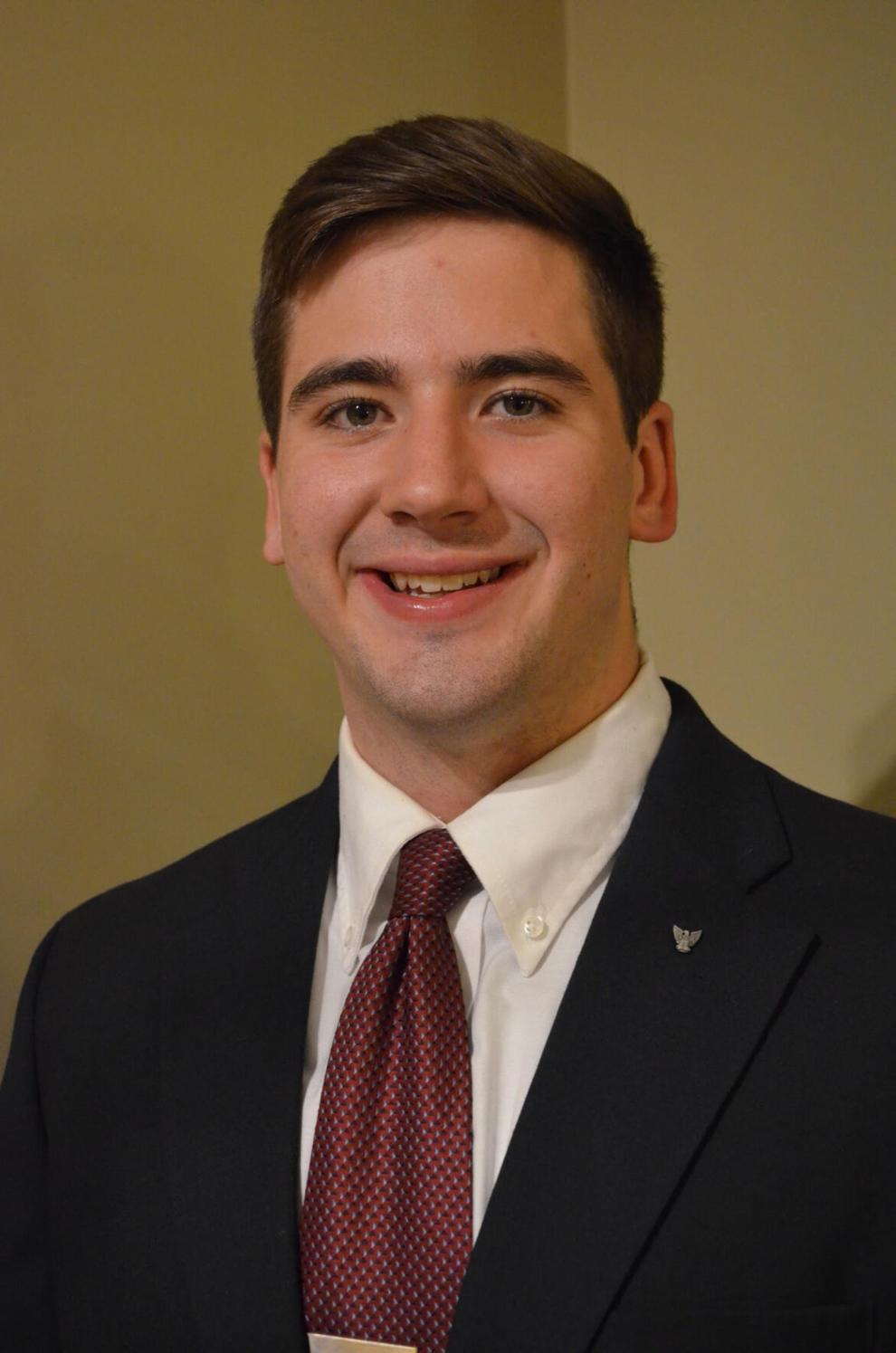 He already knows that he wants to put his education to use as a military pilot.
"I've always looked into NC State wanting to be an engineer. That they have a really good ROTC program as well was just another reason I was kind of drawn to NC State," said Nathan.
"At the beginning of this year they announced the Park scholarship (applications). The more I looked into it the more benefits I saw, and I fell in love with the opportunity and that's what I'm going for."
Nathan is commanding officer of Union Pines' Navy JROTC program as well as editor-in-chief of the school yearbook. Last year he established the Viking Support Group as a safe haven for students to discuss stress, mental health and other challenges.
"I started the group to my classmates to talk about things going on in their life, because a lot of times students aren't comfortable talking to an adult about things like that," he said.
"It's just a pretty relaxed environment so everyone feels comfortable, and inclusive to make everyone feel as welcome as they can."
Nathan has also applied to the US Naval Academy and the US Air Force Academy. His other contingency plans, depending on the outcome of the park, involve pursuing ROTC scholarships.
He said that he went into the last weekend's selection activities, which included group activities with the other scholarship candidates, prepared to distinguish himself.
"They'll just have people analyzing how we work together, and our leadership styles. I looked at the bios of all the finalists and it's going to be a tough competition," Nathan said..
"I know it's not a clear shot for anyone. I just try to stay confident as much as I can, trust in my leadership abilities and my experiences and hope that I can edge out the majority of the competition and earn a spot in the top 40."
Moore County's third Park finalist, Ethan Spain, opted not to remain in scholarship contention after receiving an acceptance letter from Princeton University. Ethan said that NC State's mechanical and aerospace engineering department was initially appealing, as were the opportunities for mentorship, leadership retreats and preferential access to high-level courses offered through the Park program.
Like every other nominee still in the running, Ethan made it to the final round backed up by a diverse list of passions and accomplishments. Ethan's include executive vice president of Pinecrest's Student Government Association, varsity tennis player and clarinet tutor.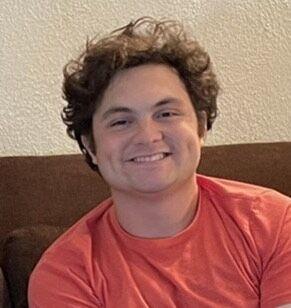 He's also set to graduate with not one but two high school diplomas as an online student at the NC School of Science and Mathematics.
With the acceptance from Princeton came a chance to keep exploring.
"I had an idea that I was going to do aerospace engineering, and that is still my plan overall, but it is by no means set in stone. I wanted to apply to places and scholarships that give me the flexibility to change my path," Ethan said.
"Princeton at its heart is a liberal arts school so they're going to give you a liberal arts education: humanities, science, philosophy, what have you. At the end of the day most engineering-oriented schools aren't structured like that."
Ethan went through interviews for the Park scholarship, Princeton and MIT in the course of applying to six colleges this past fall. Throughout the process he found that the Park program sought the same qualities in students as the world's most prestigious universities.
"When I approached the process of applications I knew that they were kind of looking for someone who had a sense of community and collectivism, valuing other people over yourself," he said.
"Every application is slightly different, every interview is going to ask you specific questions, but I would say the overarching idea and structure are pretty similar across the board."
.