There's a cruel irony that the two colleges with the worst transport links in Cambridge are Girton and Homerton. Despite being the furthest away, the University-sponsored bus route – known as the U-Bus or Universal bus – stops several miles short of either and the alternative comes at a less regular time. While this provides the usual fodder for Camfess authors, that it takes nearly an hour to walk back from central Cambridge to either college has serious implications for students' safety and wellbeing. A recently launched campaign to extend the University bus route – Project U – seems so obvious a demand to appear belated. Indeed, students have been arguing for better access to Girton and Homerton for the past decade. The story of how students have been left waiting for the U-Bus is one of lessons learned and forgotten, and how the university can wait longer.
Leading Project U on the Girton side is JCR Vice President (VP) Harry Goolnik. We meet at Girton following a blustery cycle at the same time as a college taxi arrives to carry a student into town. This happens regularly, Harry tells me, when students get injured or have a disability, and can't do the nearly hour-long walk. Every few years a Girton student transfers to a more central college. In 2015 Tottenham MP David Lammy highlighted the case of Azhir, an autistic student who 'began to feel utterly alone' at Homerton due to limited transport. Girton and Homerton are regularly used as a shorthand for 'inaccessible', Harry says, but "there's an institutional neglect which reinforces these stereotypes". "The whole name is 'Universal' bus, the Whippet (bus company) site says it's meant to cater for everyone – but it doesn't. We don't have a basic provision of services."
Students have been campaigning for better access long before the U-Bus was introduced. In 2016, Homerton students unsuccessfully produced a petition to prevent the University from diverting the Uni4 bus route away from the College. The following year, a new contract was signed between the University and Whippet, replacing the Uni4 bus with the U-Bus. That this service failed to include Girton or Homerton in its route did not go unnoticed by students who pressured the University Planning and Resource Committee (PRC) for amendments to the line. This culminated in a meeting with Pro-Vice Chancellor Graham Virgo in 2020, where an agreement was reached to include student concerns when the contract was up for renewal. A vote was scheduled to take place on amendments to the route where Girton and Homerton might be added. Then the pandemic happened. The contract renewal was delayed until 2023 and the campaign lost its momentum.
Heather Hawkins, Harry's predecessor as VP at Girton and one of the students who met Virgo in 2020, thinks that the delay was in keeping with the University's attitude towards the campaign.. "First it was one year, then it was another, they would reference a lack of money but in that same meeting where they postponed it, they approved the spending of millions on other options. The amendment which included every college was deemed the most financially viable by their own data. They don't care and were waiting for outrage to subside so they didn't have to do anything."
Heather became VP at the end of Michaelmas in her first year, a move which puts her in the unusual position of having worked on the campaign, and still be at Cambridge. Now in her third year, she continues to be frustrated by the lack of progress. "The thing the PRC and the University body don't seem to get is that a three-year delay for them might be absolutely nothing, but for us that's an entire degree. What's being skimmed over is that they literally have a legal requirement to provide access which they're not meeting. Something has to change and I do generally believe that without Covid it would have gone through that meeting, it was the most favorable. I think Covid was their first excuse."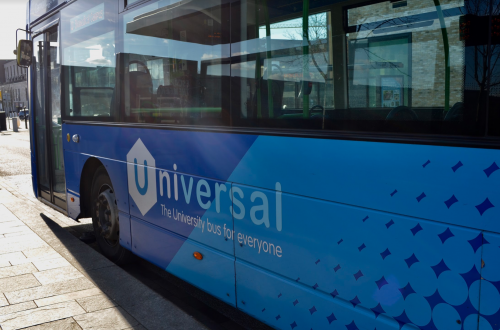 Working with Heather on the campaign back in 2020 was Henry Wright, Homerton's former JCR VP who's since graduated. When I got in touch with him last week, he wasn't surprised that students had resurrected the campaign, " Can't believe it's not f**king fixed yet!" On the phone he agrees that the meeting in early 2020 was positive but is more sanguine about the impact the pandemic had: "If I'm honest there was probably some justification to kicking it down the can until students were back in the University because the passenger numbers would have absolutely tanked. But at the end of the day it massively disadvantages Homerton and Girton students, disabled students, anyone who's ill, anyone who can't ride a bike…"
His advice for students working on the campaign: "Put pressure on relevant committees, try and understand the arcane workings of the University to work out where the decisions are being made. We got the most traction by lobbying people, getting minutes, getting replies from people who actually made the decisions. I have no doubt that without the pandemic we would have got a resolution."
Looking ahead Harry wants to do things differently this time: "In previous campaigns open letters were how we got back – as much as myself and the Homerton VP (Mia Cook) agree it's a powerful way of prompting change, they can also be seen as definitive. We've chosen not to release any yet. We have a meeting coming up with the University transport manager and we're working with the student rep on the planning and resource committee – she's given us major insight into how it works." Project U is presenting its case to CUSU on 7 February, the same day it releases an open letter seeking endorsement from JCRs.
That by chance Harry and Heather are at Girton at the same time bridges the gap between the past and future of the campaign. That Project U can thus more or less pick up where the early campaign left off is surely a boon to the campaign's success. But it is also a warning – while the campaign has the collective memory of two generations of students, the University has time.